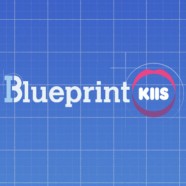 Feb

25
Tags
Related Posts
Share This
Blueprint KIIS: Nu Breed Of CHR
As KIIS continues to grow throughout Australia…so does their sound!
The KIIS team wanted something different to the usual CHR jingle, Contraband Media obliged.
Utilizing a 4 note 'quick fire' logo, artist acapellas and memorable contemporary themes; Contraband Media created imaging and double donut talkover ramps for both the daytime and morning shows, blurring the lines between traditional 'Jingles' and station imaging.
As well as updating the Themes regularly throughout the year, KIIS team was also served with multiple breakdowns of all themes. These can be worked into every element of the KIIS station sound, complimenting Imaging Blueprint perfectly.
'When expanding the KIIS brand into Melbourne this year we needed something to energise the station in a way that would excite audiences and set the brand apart from our key competitors. The team at Contraband Media have come up with a fresh twist to the usual and predictable 'jingle sound', which integrates perfectly with our playlist. They're loud, vibrant, exciting and full of energy…we love them!'
Duncan Campbell – National Content Director