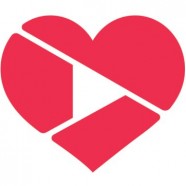 Apr

21
Tags
Related Posts
Share This
John Frost At The Imaging Days 2015
Haarlem, April 2015: We're proud to announce that John Frost is confirmed for The Imaging Days 2015. He's gonna do a seminar about copywriting, producing and timing.
Writing skills
John Frost is one of the biggest radio imaging influences in the world, breaking the mold of your standard radio production. John's unique writing skills and quick comedic wit shaped the sound of KROQ/Los Angeles where he spent 14 years as Imaging Director and won numerous accolades and awards, including "Radio Innovator of the Year". Known as a trendsetter, it's no wonder why many producers credit John as one of their biggest inspirations in radio imaging.
Frostbytes Online
In 2001, John created Frostbytes Online with Premiere Radio Networks. One of the first online station imaging services in the U.S. and unmatched for sheer creativity and imagination with edgy, clever new takes on music beds, sounds, sketches and promo starters. John is also a sought out voiceover talent represented by Hoss at Atlas Talent in NYC. Hear him on KFI/Los Angeles, DC101/Baltimore & numerous other stations throughout the U.S.
Premium partners:
The Imaging Days 2015 Premium Partners (in alphabetical order):
Beds & Beats, Benztown, Capital of Media, The Radio Imaging Library, Top Format and TRX Music.