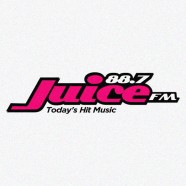 Jan

15
Tags
Related Posts
Share This
Juice FM Freshly Squeezed Jingles From Floyd Media
Newly launched Juice FM in Cork City, Ireland is the latest station with new jingles from Floyd Media.
This custom CHR jingles package contains near 100 audio elements, including Ramps, Basic ID's, Shotguns, Hyper ID's, Top of The Hour and stack of mixouts with each core theme. In addition, special News, Traffic and Weather themes have been produced – all wrapped up around Juice FM's 3-note custom sonic logo.
The task Floyd Media production team was given: "Be bold. Sound different. Think outside of the box."
The result was pure success, finalized as a set of jingles that blends with Juice FM's CHR format perfectly.
Director Pete O'Neill said: "Oh wow, this is an awesome package!. A true winner. What a mix of vocals, EDM, drum 'n' bass and chart-pop! We just love fast jingle themes and strong, snappy vocals.
I can't thank you enough for creating very contemporary jingles for us with such a strong sonic image. And so many mixouts and variations!"

Juice FM is Ireland's largest digital IP broadcast project, equippped with a new €65,000 state-of-the-art studio. Officially launched at the end of November, it plays an eclectic mix of shows such as The Boost, Freshly Squeezed and The Juice Extract, all in latest technology in the industry from a sleek and stylish environment.
Listen to the official demo here: