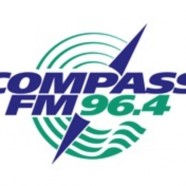 Feb

03
Tags
Related Posts
Share This
New Jingles For Compass FM From AudioSweets ID
Following the success of the last package from AudioSweets ID Compass FM have come back for more!
Compass FM, part of the Lincs FM Group, have taken delivery of a new package which went live this morning it's a resing of the Manx Radio 50th Anniversary package, originally mastered at Abbey Road Studios. The package consists of 7 themes and nearly 100 mix outs, giving a huge amount of flexibility.
Compass also has unlimited access to the online AudioSweets' Sweet Shop, which provides stations with a fresh and constantly updated imaging toolkit with beds, sound design, shells and more.
Richard Lyon, Programme Manager of Lincs FM said: "Why did we choose AudioSweets IDs again? Simple they just get radio. They really understand and pay attention to what we want and the result… jingles that cut through! With the addition of their AudioSweets Sweet Shop too has been invaluable in making our sound sparkle."
Simon Prentice, AudioSweets MD added, "We have a long relationship with the Lincs Group and it's been great to work with Richard and the team on the new package for Compass. The 'Manx Radio' package is extremely popular with stations – the richness that comes with the recording and mastering from Abbey Road really cuts through on air".
The Compass package joins recent packages produced for LMFM and CHR packages for UCB and the Student Radio Chartshow from AudioSweets ID, produced by the team behind the successful Sweet Factory – AudioSweets huge pick and mix imaging site is used by over 75 stations in the UK and over 400 across the world.
The new Compass packages is available to be resung now so let AudioSweets ID trick out your station – email simon@audiosweets.com or call +44 (0)161 905 2662.