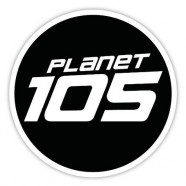 Jan

11
Tags
Related Posts
Share This
Radio 105 Rebrands To Planet 105 With Reelworld
Swiss Radio 105 tapped into ReelWorld One CHR for their rebrand to Planet 105, retaining their sonic branding and using ReelWorld's updating jingle service to evolve their signature sound into a new brand.
With their CHR package resing, the station receives a new starter kit of themes to allow them to maintain their recognisable sound. In addition to the resings and starter kit, the ReelWorld production team remixed their current themes into more upbeat tracks, incorporating tuned voiceovers and FX to sit alongside the core package.
ReelWorld's Paul Fernley oversaw the project: "We're delighted to work with the team at Planet 105 and we're equally pleased with the results. We've been listening to the new Planet 105 on air and they sound spectacular!
Planet 105 jingles demo montage: