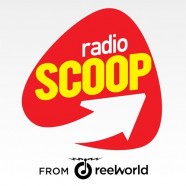 Feb

16
Tags
Related Posts
Share This
Radio Scoop Evolve With ReelWorld
This month France's Radio Scoop has begun airing another fix of ReelWorld custom jingles to help refresh the station sound for 2017.
It's the fourth year in row that Scoop have come to ReelWorld for new branding and the strong partnership is built on a clear understanding of the station's objectives and target audience.
Laurent Ripoll, Radio Scoop Director of Music and Programming: "Once again the ReelWorld team have successfully delivered a powerful jingle package with touches of sensuality and elegance. Exactly what we asked for. Thank you!"
The 10 custom themes mix CHR and Hot AC styles as well as creative breaks and vocal treatments – laying down a marker for the sound of European hit radio in 2017.
David Tartar is ReelWorld's man in France: "The creative process was a huge amount of fun and we're very proud of the results. It's always great to see the look on a client's face when you play them new audio for the first time."
Here is the official demo from ReelWorld: