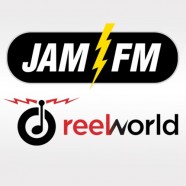 Sep

12
Tags
Related Posts
Share This
Reelworld hit the mark with Jam FM
93.6 Jam FM Berlin has become the latest radio station in the city to get a new sound from ReelWorld. The rhythmic brand targets young Berliners with a fresh line up of urban music and content.
The new jingles were recorded at ReelWorld's European headquarters at MediaCityUK in Salford and are a re-sing of the hugely successful KTU 2014 package.
Martin Dumschat, Head of Production at 104.6 RTL and Jam FM commented: "I've been working with the team at ReelWorld for a number of years now, and when the time came to pick a new package for Jam FM I knew ReelWorld were the team to create a sound that would surprise and innovate – and they definitely delivered. They've create a package that raises Jam FM to a new level, it's perfect!"
93.6 Jam FM is now part of the RTL Radio Center Berlin family along with 104.6 RTL and 105.5 Spree Radio. 104.6 RTL already airs ReelWorld Jingles and Production Vault.
"Jam FM is testament to the fact that, despite the changes in media, young people don't want to do without professionally-made radio programming", said RTL Radio Deutschland CEO Gert Zimmer. "The station wins over listeners with its cross-media, interactive approach. 93.6 Jam FM's innovative program concepts and interesting personalities hit the mark with young Berliners".