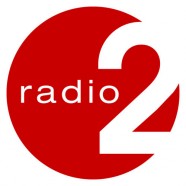 Mar

15
Tags
Related Posts
Share This
Reelworld To Milan, Brussels And Beyond
As the ReelWorld team gather in Milan for the Radiodays Europe conference they're also celebrating their latest custom jingle package which has just gone to air on Belgium's number one radio station, Radio 2.
Radio 2 is operated by Flemish public broadcaster VRT and the huge project incorporated a total overhaul of the on air sound including 20 custom themes reflecting the diverse nature of the station's output. Authentic Flemish vocalists combine with live strings, brass and guitars to create a warm and organic sound with modern values.
Hein Decaluwe, Radio 2's Head of Imaging and Regional Broadcasts was impressed with the ReelWorld creative process: "The team really took the time to absorb our identity and made a package that blends in perfectly with the wide diversity of our shows and our choice of music. It stands out in its musicality, personality and versatility."
Radio 2 commands almost a third of all radio listening in the North of Belgium and its positioning as 'the greatest family' is reflected in its varied content.
Alain Ryckman, Head of Radio Imaging at VRT – "It was a genuine pleasure to work with ReelWorld. It was great to be part of the production process every step of the way and to see how our input was translated into this very musical jingle package. Our own imaging producers are very happy to play with the different tools we got from ReelWorld and it proved really easy to integrate our station voices into them. It's a big package with loads of possibilities and it matches our programs, presenters and music perfectly."
Radio 2 jingles demo: