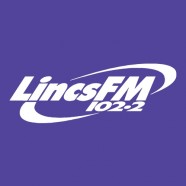 Sep

16
Tags
Related Posts
Share This
Audiosweets presents Lincs FM Group Updates
AudioSweets ID like to keep their stations sounding fresh, so offer ongoing updates to their clients!
Updated jingles allow your station to stand up today's ever changing playlist, the quarterly updates for the Lincs FM Group, have allowed the stations to reflect key musical trends and keep their station sound fresh.
The Lincs FM Group Network package join recent packages for Jack FM Berkshire, the Media Sound Network, kmfm, Manx Radio and LMFM from AudioSweets Music, home of the imaging library, ASID, ASX and the new TVandRadioBeds.com.
Here's the latest batch updates for the Lincs FM Group:
To hear all Audiosweets imaging and jingle demos and the cuts from this package in full click www.audiosweets.com/asID/
Let AudioSweets ID trick out your station – email simon@audiosweets.com or call +44 (0)161 905 2662