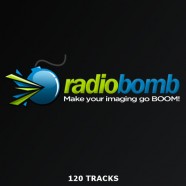 Sep

16
Tags
Related Posts
Share This
Radio Bomb – Make your imaging go Boom
The Dutch guys from Sticky FX created something completely different this time! 120 FX and Work Parts that have the sound of today's EDM and Urban music so they really blend in. But on the other hand have so much punch that they really leap out of the total product of your station. It's called Radio Bomb and it features 120 FX and Work Parts that are tailor made for today's CHR formats with lots of rhythmic titles on the playlist.
No station is the same. No station's music, jocks or imaging. So why would you wanna settle for fx and work parts that not totally match your station's sound? Especially if you're doing imaging for an urban, hip hop, dance or rhythmic station it's not easy finding the right sounds. The guys from Sticky FX know that just like you, so they created new imaging elements with a twist that better match your station's DNA.
Of course there's the usual fx categories like Starters and Impacts but they all have that feeling of the current music your station plays. And there are lots of special technical Spins, Spin Slams and Risers in the Radio Bomb package. All in a unique style that fits the sound of your urban, hip hop or EDM station.
In the total of 120 fx and work parts you'll also find 10 fat Beat loops in different versions with which you can build a promo bed or talk up filler in seconds!
Check out the demo and track listing at www.stickyfx.com and make your imaging go BOOM! With Radio Bomb from Sticky FX.