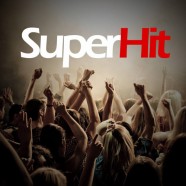 May

23
Tags
Related Posts
Share This
Spicy CHR Jingles For SUPER HIT By Floyd Media
Floyd Media is proud to present their first Jingles package shipped off to Latin America: Custom created for Radio SUPER HIT 102.9 – A station with contemporary CHR format from Santiago de Cali, Colombia.
Built around a set of 8 dynamic core themes and injected with strong vocals sung in Spanish language, these Jingles easily stand out between current Top 40 chart hits and today's Latin dance music.
Introducing singature 3-note sonic logo, each cut has been carefully mixed and mastered for demanding South American market.
A high energy jingles package has a total of 110 audio elements including Top of The Hour, Bottom of Hour, ramps, basic ID's, shotguns, hyper ID's, accapelas, talk beds, service package and a range of various mixouts with each theme.
Juan Carlos, Programme Director said:
"We were amazed with the sound and punch of our new Jingles the moment they went on air. Vocals and sonic logo sound BIG and fast! Paired with slogan sung in perfect Spanish it's exactly what we were looking for our dynamic CHR playlist.
Thanks to Floyd Media team for delivering such a great branding!"
This package is available for re-sing and customization in other languages with your station'sname, slogan and sonic logo.Email Floyd Media for more details at office[at]floydmedia.net today!
Visit Floyd Media website: http://floydmedia.net
More audio demos: soundcloud.com/floydmedia
Follow on Twitter: twitter.com/floydmedia
Like on Facebook: facebook.com/FloydMedia
Official jingles demo: