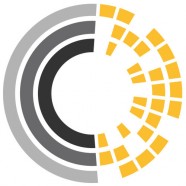 Jan

12
Tags
Related Posts
Share This
The Radio Imaging Library: Full Station Imaging By Capital Of Media
Capital of Media is proud to release another service: The Radio Imaging Library. It's the first custom online imaging service that covers everything in radio-imaging and updated constantly. Today the service is officially released, but it's already on air at the biggest brands in Germany, Canada, Belgium and Holland.
Last December NRJ and P5 started working with The Radio Imaging Library in Norway. Imaging-Director Daniel Hubinette says: "We chose for The Radio Imaging Library because it's new, it sounds fresh and awesome. But most of all, it's custom. If they didn't produced the thing that we we're looking for, I just send a request and the team of The Radio Imaging Library produce it directly. It's the perfect imaging service for us here at NRJ and P5 in Norway".
The Radio Imaging Library is updated constantly by Europe's hottest imaging producers: FX, promos, intros, music beds, sweepers and much more!
Details and updates can be found on the completely new theradioimaginglibrary.com and capitalofmedia.com.
Listen to the audio introduction of new Radio Imaging Library: