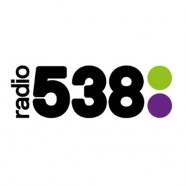 Sep

26
Tags
Related Posts
Share This
Top 40 Jingles For Radio 538
The Number 1 Chart show, imaged by the #1 jingle company.
This Friday, the national Dutch chart show Top 40 has a remarkable new entry. Radio 538, market leader in The Netherlands premieres with a new jingle package. The Top 40 marks the ultimate weekend kick-off, playing the forty most popular songs of the week. The current and diverse styles of today's songs now majorly influence the dynamic
and uplifting chart show imaging.
The custom jingle dept. of Top Format cooperated closely with Radio 538 host Jeroen Nieuwenhuize and imaging director Chris Hartgers in order to create the best chart show package. The package exists from main ID's, shotguns, personality ID's and an astounding set of talk-over beds. This brand new package contains over 200 different elements. Besides the weekly 40 best songs, the iconic Top 40 show opener song is completely re-designed and arranged to become a massive hit at its own!
Top Format's Top 40 for Radio 538 can be previewed this Friday at www.topformat.com.