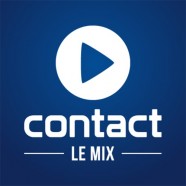 Oct

20
Tags
Related Posts
Share This
France Has Become A Brandy Hit Zone
Hit Zone is the latest custom made CHR-package by Brandy Jingles. 10 basic cuts and dozens of mix outs that glue with today's hits, produced for Contact FM (France).
They had to be earwurms. Jingles that listeners could sing along with. Minihits on their own, sounding positive, contemporary and energetic.
The result: Hit Zone. A CHR-package passionately made in the Brandy studios in Brussels and welcomed with a big round of applause by Nicolas Pavageau & Yann El Hamaoui, the new directors at Contact FM.
"The right imaging can make a big difference. That's crystal clear for Nicolas and Yann from Contact FM. We're incredibly proud they chose Brandy as their imaging partner for this rebranding" says Diederik Decraene, managing
director at BRANDY.
Contact FM is part of Groupe La Voix, the well-known publisher of the newspaper La Voix du Nord. Jacques Hardoin, general director of La Voix du Nord, has already stated that the group has plans to expand its radio department even more. Contact FM operates in the north of France and can be listened to in almost the complete region between the Île de France region (Paris) and Belgium.